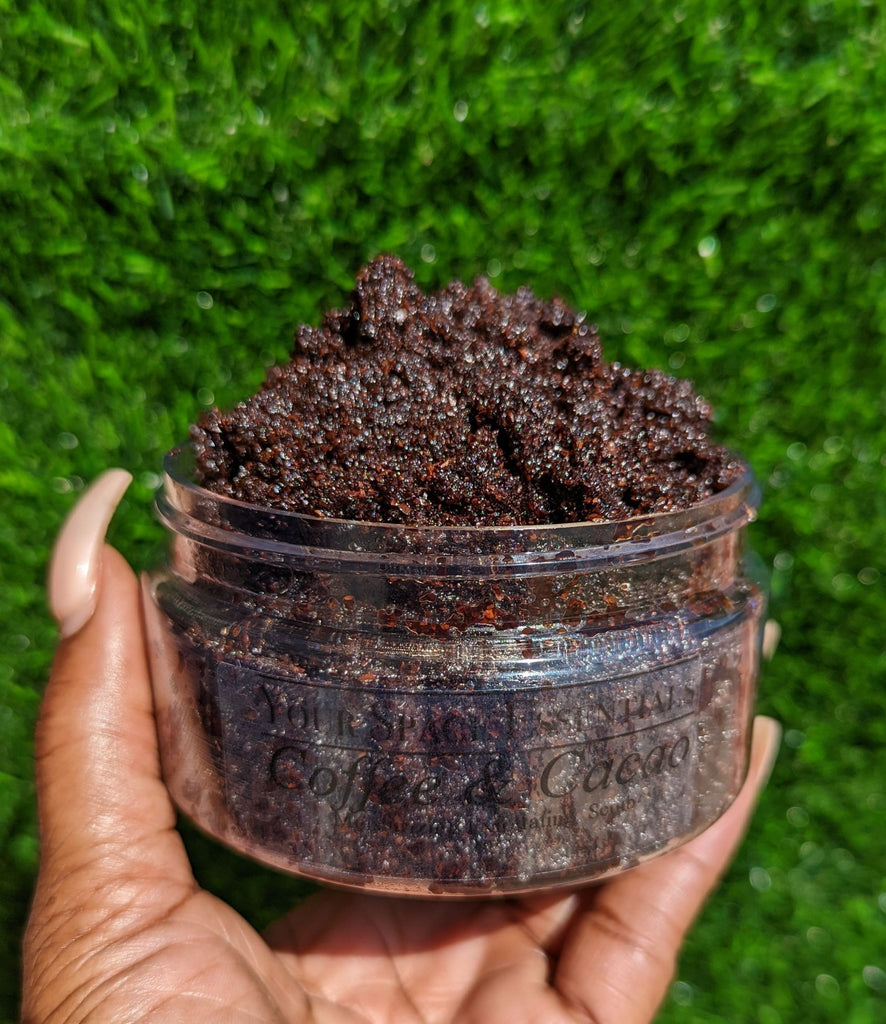 Benefits of Coffee & Cacao powder scrub
High levels of antioxidants to protect and repair the skin from damage and premature aging.
Potent anti-inflammatory, it soothes redness and blemishes, improving the skin's complexion.
Vitamin C and magnesium; antioxidant protection, spot fading, and collagen-boosting properties.
Caffeine found in coffee scrubs improves blood circulation.
Reduce the appearance of cellulite and gives the skin a more even tone.